I started the second placement of my internship on Monday, at my old high school :-) It is so fun to be back there, and I feel like I'm learning a lot already. I am also so glad that it is spring break now!!
I have some exciting plans for spring break... I've been saving some Christmas money to go to the spa, planning on using it during IVF to relax a little :-) But since I won't be in reach of my favorite spa during IVF, I'm going to get a massage and a haircut one day over spring break! Another day, we have our phone consult with Dr. Skinner at Barbados Fertility Center! And on Monday, I'm checking an item off my bucket list - learning to make lampwork glass beads :-) I've wanted to take a class and maybe rent some studio time to see if I like it and have a knack for it before I invest in a kiln and torch. One of my goals for this year is to make at least one donation to
Beads of Courage
, which is a super-cool organization that gives special beads to kids with chronic serious illnesses to help them tell their stories.
Ethan gave me a groupon for this class for Christmas, and ever since, I've been pinning some of
my favorite lampwork beads
on Pinterest for inspiration. The talent behind most of these beads is INSANE, and I know it will be a while if I'm ever this good, but I just love looking at these! So I thought I'd share, because who can't use some happy pretty colorful pinspiration!?! :-)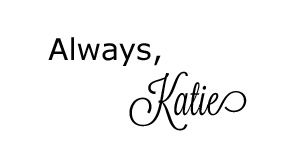 PS: Please see my
pinboard
for information on these beads, their designers and where to purchase some of them :-)