I was recently lucky enough to be welcomed into a group of fantastic mom bloggers on Facebook, and one of the benefits of this group is the chance to participate in a weekly motherhood-themed blog hop. I'm getting in right in the middle of a 12-week run, and this week we're all writing about our motherhood mindsets.
I think that usually the posts in this series tend toward the lighthearted and uplifting, but as I've really mulled over what my motherhood mindset is, I've noticed a stark contrast between what my ideal and healthy mindset is, and the mindset that comes with my postpartum depression and anxiety. So I'd like to dissect that a little bit, if you're game :-)
Healthy Katie:
Believes that the 5-second rule totally applies to baby toys. Maybe even 20-seconds in relatively clean places ;-)
Sincerely thanks God for the invention of baby formula. Wet nurses sound expensive.
Rejoices when her kids play "together" peacefully so she can put her feet up. Or blog.
Uses a wipe when the dog licks her babies' hands... occasionally. He can't be THAT dirty.
Thinks baby-led weaning is brilliant, fun, and working out really well with her twins.
Is confident that, despite the myriad of outlooks and methods, she and her husband are perfectly capable of making the best decisions for their children.
Can comfortably and politely tell anyone who questions these decisions to butt out. ;-)
PPD/PPA Katie:
Obsessed last week over how she would evacuate her house with the babies and dog if it caught fire, and how she'd keep everyone from freezing in the snow. Not like, "let's make a safety plan" but more like, "well, when this inevitably happens, I'm going to fail to protect us all."
Saw her breast pump and got a little blue.
Was afraid to get out of bed because she knew she'd mess up everything she touched.
Worries that she's letting her 8-month-olds "babysit" each other.
Is afraid her sweet furry companion is heartbroken that he's not an only child anymore.
Apologizes incessantly - in words, bearing, and tone - even online. (Sorry this post is kind of a downer...)
Feels really guilty that they had to order/pick up food twice last week (despite it having been two weeks since the last take out!)
Is nervous that the pediatrician will yell at her for baby-led weaning. (But purees were NOT working!!)
Feels threatened and judged by vocal supporters of practices that are at odds with decisions she and her husband have made.
It really is incredible to me how both of the Katies described above are me... how the depressed and anxious mindsets come and go, and how somehow despite them, I function and am helping to raise two beautiful, healthy, smart little people. And how, on any given day, if asked to describe my motherhood mindset at that moment, I could write a post in one of two very different tones. Both of them real, genuine, me... but one of them a result of an illness and struggle that many don't consider valid.
Tell me about your parenting mindset! Did you (or do you) deal with PPD and/or PPA? Any tips on how to make more days like the first set of feelings than the second? :-)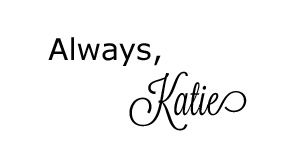 PS: Please click over and visit the other lovely moms in this blog hop!
Alexis
Amber Marie
Racheal
Amber Joy
Amanda
Lisa B.
Tiffany
Natasha
Heather