I am planning on making our own baby book with scrapbook supplies. One of the major reasons (*salute* "Maj. Reasons"... yay pop culture!) for this is so I can customize it to our child and our family... and maybe avoid some of those empty pages! :-)
Also, not a lot of baby books come with "Conceiving Baby" sections (for obvious reasons, I guess), and I feel like that is going to be a HUGE part of our baby's story, and one that we want him or her to know. Several months ago, I pinned an item on etsy that was a baby book/pregnancy book for "alternative" families, including those using fertility treatments and/or adoption to build their families. It was neat, it was customizable, and I wanted it... but that seller has totally disappeared from etsy. And the whole rest of the internet. Dagnabbit. So, back to making my own, which is shaping up to be a funny hybrid of vacation scrapbook and diary of medical procedures :-)
So, help me out here, wise IVF veterans... what are some things I need to plan on photographing/journaling? What are the things about this process that we will truly want to remember and want our children to know? So far, I can think of:
Pictures of us the clinic staff
Snapshots of ultrasound screens during monitoring/whenever else one of us can reach our iPhone camera ;-)
Microscope picture of embryo/s pre-transfer, if possible
Pictures of meds - unused shipment, injecting myself/Ethan injecting me, full sharps container, any gnarly bruises ;-)
Maybe some pics of the rooms we do our massage/acupuncture/etc in?
Obviously, vacation stuff like pics in the airports, flight info, save our boarding passes... hotel, beach, any outings we feel up to taking...
Daily journaling (blogging should help with that!)
Am I forgetting anything? Where we haven't been through a cycle yet, I'm paranoid that I'm not going to think to photograph/journal/save something that I'll regret down the road!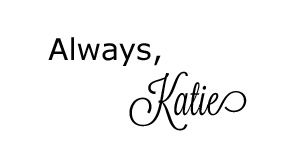 PS: Our phone consult with Dr. Skinner is tomorrow morning! Please pray it goes as well as we expect it will :-)
PPS: My glass class was this afternoon, and I am SO HOOKED!! I made three beads, but I can't pick them up for a week... but here's a picture of me, a bead in progress, and a 3000 degree flame :-)