I am currently part of the Wellness VoxBox from Influenster, and the timing on this box could not have been more appropriate. I've felt like I look a little blah since having the babies... I never felt like I glowed while pregnant (probably because the twins were sucking me dry of all extra nutrients)... my skin was dull and dry and my hair was limp. Those luscious pregnancy locks we're all led to expect while pregnant...? Nope.
So I was pleased to get a VoxBox with some products to help get my glow back, including shampoo from ATTITUDEliving, Active Botanicals cleanser from Olay, Wet Skin Moisturizer from Jergens, and enamel-strengthening mouthwash from Colgate... as well as an ache and pain reliever from UrgentRx to help with the constant aches from carrying around more than 20 pounds of baby all the time :-)
I've been using this product for over a week now, and I do think it is making some difference in how my skin looks and feels. I can't really compare it to my previous moisturizer, because I haven't used a body moisturizer consistently in a long time. :-) But this product is making it easier for me to use regularly because I put it on before I even get out of the shower. The wisdom behind this is that the extra moisture your skin absorbs from the shower evaporates fairly quickly and can actually leave your skin drier than before you showered. By applying moisturizer before your skin dries, you are able to lock in more of that moisture.
Pros: Easy to integrate into a busy routine. Applies easily and cleanly. Lock in moisture before it evaporates. Softer skin (compared to no moisturizing routine).

Cons: The gardenia scent is a little strong (and old-ladyish)... pleasant at first, but can overwhelm. Supposed to "pat dry," which takes longer than rubbing dry.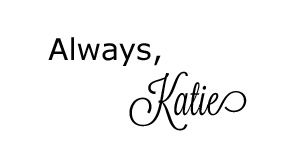 PS: These products were provided to me, free of cost, in exchange for my honest reviews, courtesy of Influenster.